Pasta is of course a very versatile dish, you can experiment with most toppings. This is one of my quick and easy dishes that is also really tasty. The ketchup and fresh onions really make all the difference!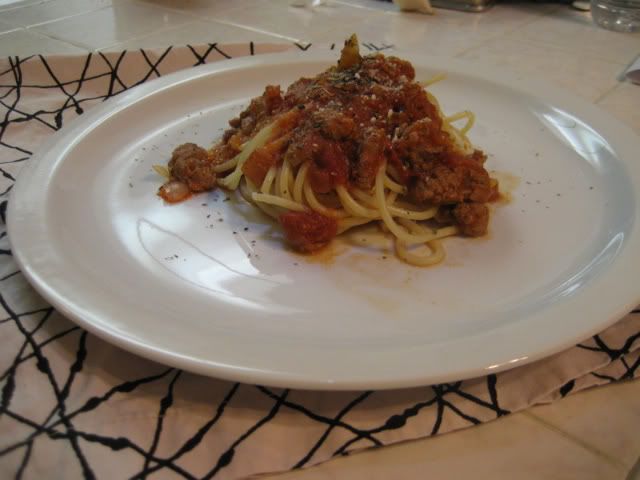 Ingredients:

Spaghetti
1 pound ground turkey or beef
1/2 onion, chopped
2 cloves garlic, minced
Any tomato based pasta sauce (I have to make my own one soon!)
1-2 tbsp ketchup (this really makes a difference)
1 tsp sugar or to taste
Parmesan cheese (optional)
Chopped fresh parsley or dried flakes

Method:
First, boil the pasta in some drops of olive oil and some salt. When the pasta is almost ready, start cooking the sauce. Saute the onions and garlic in some olive oil till fragrant. Next, add in the ground meat and once the meat is almost cooked, pour in the sauce. Add the ketchup and sugar. Bring to a boil, making sure the meat is fully cooked.

Before serving, sprinkle some parsley and cheese on top.