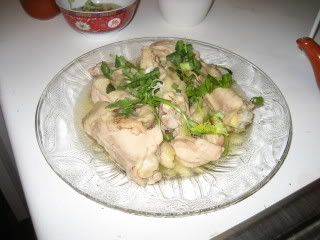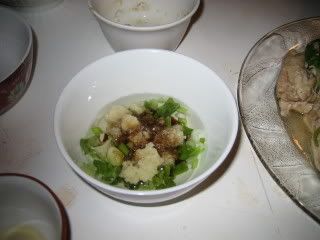 Ingredients:

Chicken thighs (quantity depends on how many eating)
Ginger, grated
Cilantro
Green/ Spring onions, chopped
Oil
Soy sauce
Shao Tsing Wine

Method: Clean the chicken thighs and place in plate to be steamed for aout 30 minutes. You may add a little bit of cilantro for flavouring. I like to put some drops of Shao Tsing wine as I love the taste! Once the chicken is almost done, prepare about 2 tbp of hot oil. Place the grated ginger, chopped onions, a tbp of soy sauce into a dipping bowl and pour hot boiling oil into the mixture. If you don't like this sauce, you can just use shallots instead of the green onions and ginger and use that as a dipping mixture instead. Very simple and nice recipe I love!