Well, fall is here and with the cold weather (at least it is cold for me), now is the perfect time to enjoy yet another bowl of steaming hot soup from my kitchen! This time, I am featuring a well-loved Cantonese slow-boiled soup (or old-fire soup) with peanuts as the main ingredient. I love using peanuts as you can just buy a few packets and keep them in the fridge, no washing, chopping and no need to worry about whether it will go bad (it won't for a reasonable period of time). You can buy these peanuts neatly packed at most Asian grocery stores and definitely a great soup-ready ingredient to have in your kitchen.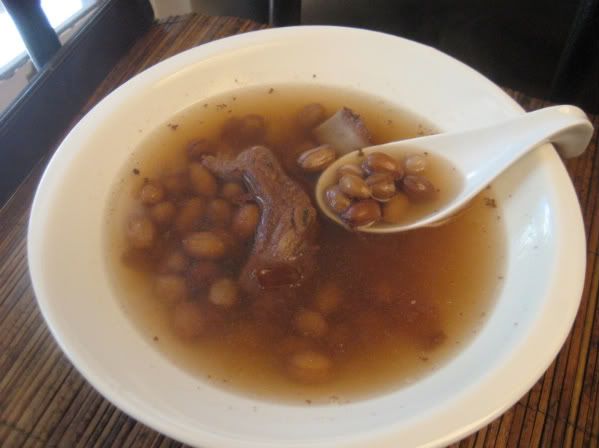 I teamed the handy peanuts with my obligatory dried cuttlefish and some spare ribs this time. Definitely one of my best and simplest form of comfort food - try it and you may discover another handy recipe you fall back on whenever you need some authentic Chinese comfort food! For my Chinese counterparts, I hope this post reminds you of the old fashioned goodness of home-cooked Chinese peanut soup!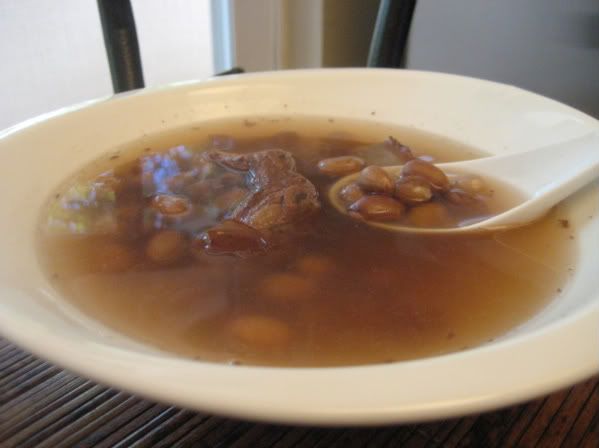 Ingredients:
1 packet of peanuts
8 inches worth of spare ribs (or more depending on preference)
12 cups of water
2 dried cuttlefish (rinsed)
Salt, to taste




Method:

First, blanch the spare ribs in hot water to get rid of impurities, remove from water and discard the water. Next, heat 12 cups of water in a soup pot until boiling - put in the peanuts, blanched pork and cuttlefish. Turn heat to low and boil for about 4 hours, checking occasionally.

After 4 hours, check for taste and add salt as desired.