Steamed Chinese cakes are a childhood favourite of mine - the ideal steamed cake is fragrant, light and airy. This is the second time I am featuring Chinese steamed cake and this time I used superfine flour which I think increased the airiness of the cake. Steamed cake uses very little ingredients and is very easy to whip up at home. In my opinion the most important part is to make sure you use high grade eggs as the ingredient list does not involve any strong flavourings, the eggs produce a lot if not most of the fragrance to the steamed cake. I am sure that there are many different versions floating around and I think the different amounts of the ingredients used are adjusted according to individuals' preferences. Take a look at my other Chinese steamed cake recipe that has a slight variation on ingredients and used butter instead of cooking oil.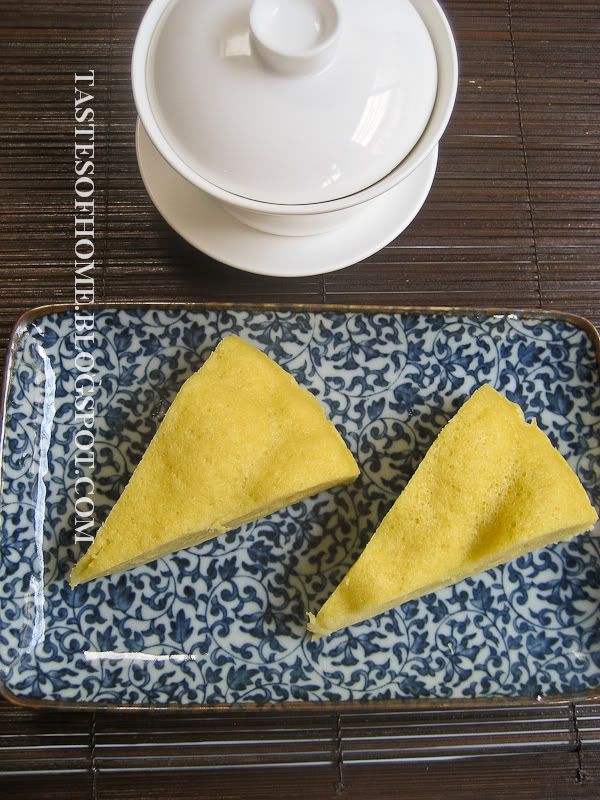 I think steamed cakes are a nice alternative to baked cakes at times and according to Chinese tradition, baked goods carry with it an element of 'heatiness' (热气) which is hard to explain in English. Essentially, traditional Chinese medicine advocates balance, hence there must always be the right amount of cooling and heat elements in one's body - consuming too much 'heaty' food will cause the body to lose said balance. Hence the steaming method is always almost considered the healthier alternative.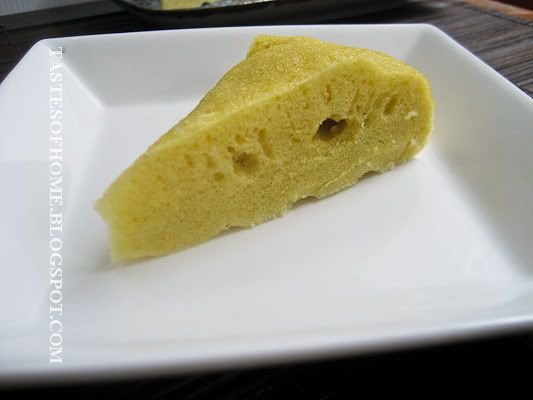 Step-by-step photo instructions below the jump.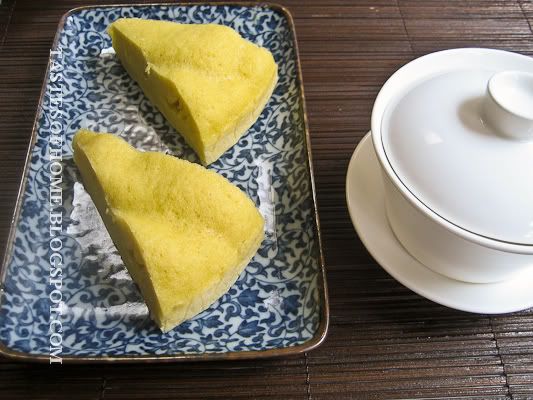 Ingredients:

4 large size eggs (Use high grade ones)
1 cup all purpose flour (I used superfine flour this time)
3/4 cup white sugar
4 tbsps cooking oil
3 tbsps evaporated milk
1/2 tsp baking powder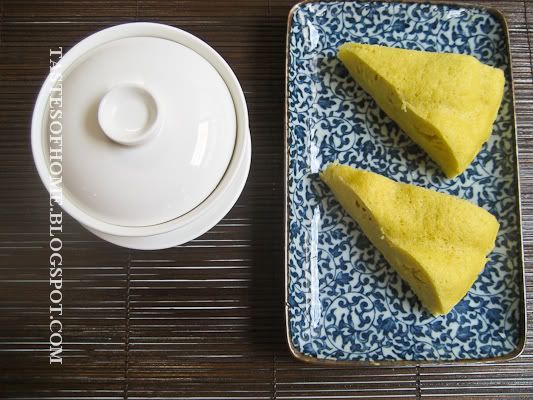 Method: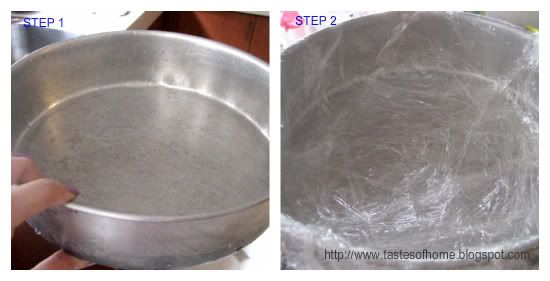 Prepare a steel pan or you can also opt to use the steamer rack found in most rice cookers. Line the bottom and the sides with cling-wrap or parchment paper.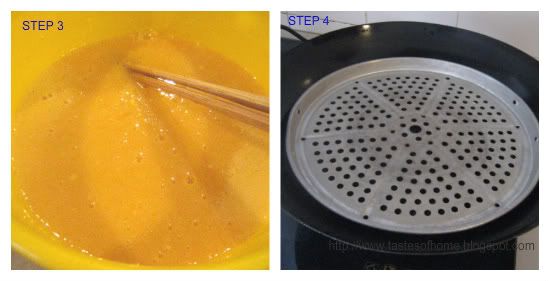 Start by mixing the eggs with sugar until fluffy with a whisk. Next, add the flour (I did not sieve as I used superfine flour), baking powder, oil and evaporated milk into the egg mixture and mix till well blended. If you think your batter is too thick, you can add one or two more tbsps of evaporated milk. Prepare to steam by boiling water in a big wok, then place a steaming rack on the wok. You can improvise by laying chopsticks criss-cross across the pan and place the pan on top for steaming.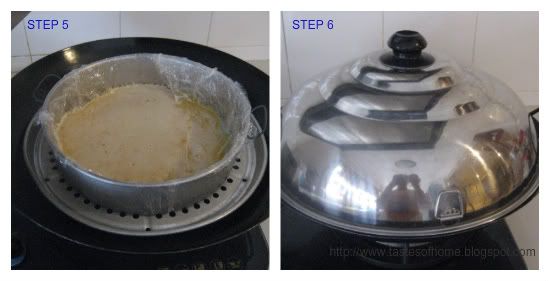 Finally, pour the batter into the prepared pan and steam under high heat for about 40 minutes. Be sure to check constantly to make sure there is still enough water in the wok.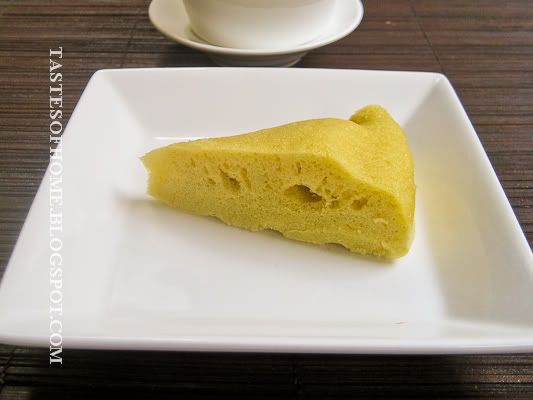 My little kitchen companion for the day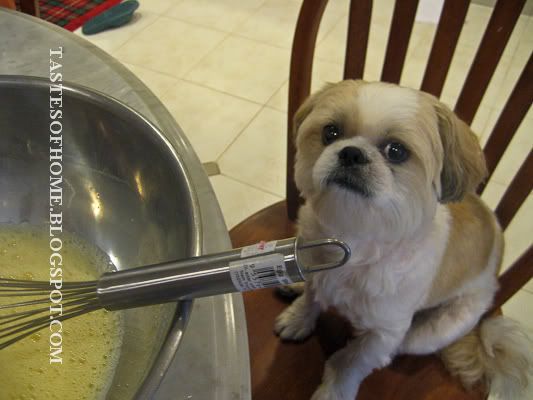 Share