I will be hosting for Presto Pasta Nights No. 198! (198 is such an auspicious number too - the Chinese in me is extra excited!) This is a blogging event created by the lovely Ruth of Once Upon A Feast that I have regularly participated in. Rules for participation are very simple, just create a pasta or noodle dish and post it to your blog during that week then send in the relevant link to your recipe and a round-up of all the pasta/ noodle dishes received will be done. I have always enjoyed participating in Presto Pasta Nights and I am excited to be doing my first-time hosting this time. It is a great opportunity to introduce your favourite pasta or noodle dishes to the wonderful community and at the same time discover fun new blogs.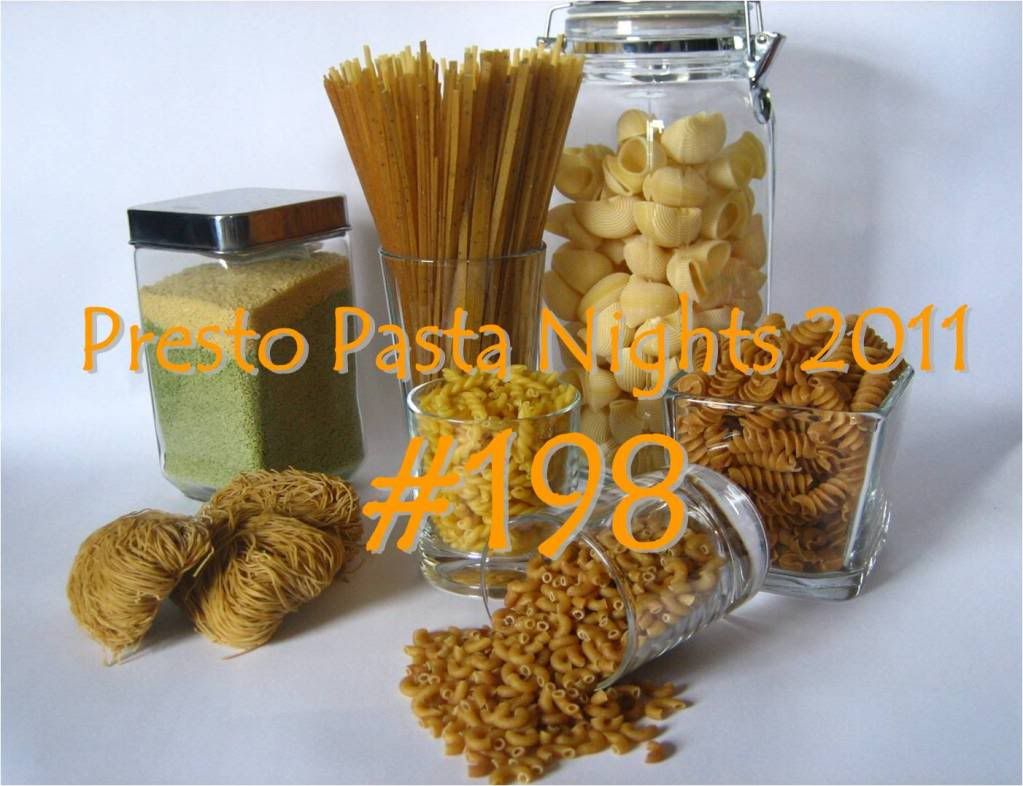 I had originally wanted to create a dish to go with this announcement but I have been feeling under the weather lately so I am sharing some of my recent entries to the event for you to get an idea. Please click on the photos for the recipe.

First up, the Korean favourite of Jjajangmyeon, wheat noodles in black bean sauce - a descendant of the Chinese Zhaziangmian..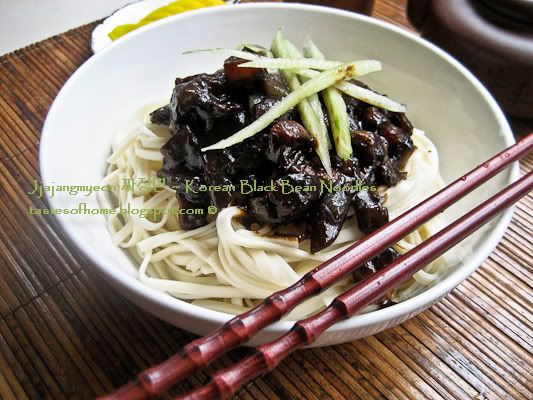 Next, rice noodles in broth with roasted duck and shimeji mushrooms - something I created to make use of leftover roast duck!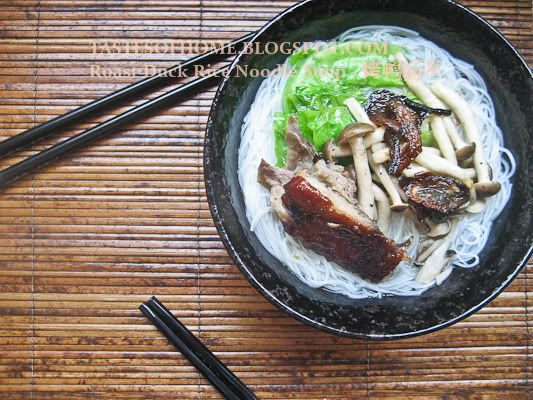 Finally, a 'real' pasta, macaroni cooked Asian style with carrots and shallots.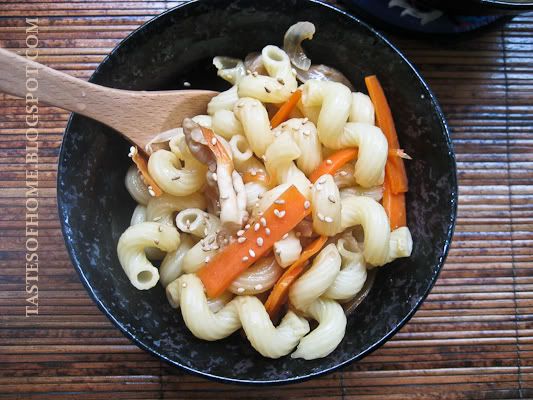 Kindly mail in your entries to tastesofhome[at]gmail[dot]com and cc to ruth[at]4everykitchen[dot]com including your blog link to the pasta/ noodle dish you created together with a photo of your choice for the dish in jpg format by January 28 (Pacific Standard Time) and state Presto Pasta Nights 198 on the title of your email. In addition, please provide a link to this announcement on your post which you will be submitting for the round-up. I look forward to your entries!