This is such an embarassingly simple 'recipe' - roast pork simply cooked with some garlic and a small splash of light soy sauce wrapped in fresh lettuce leaves. My family likes eating certain meats wrapped in fresh lettuce leaves, probably something passed down from my dad's side of the family as my late paternal grandfather used to be an avid farmer and fresh vegetables were always readily available. I love eating meats wrapped in lettuce and this method of eating is probably reminiscent of how a lot of Korean barbeque meat dishes are served. The lettuce provides a refreshing contrast to the aromatic fragrance of crispy roast pork. You can opt to add some sliced arrowroots to this dish as well, the powdery texture of the latter add even more texture to this simple dish.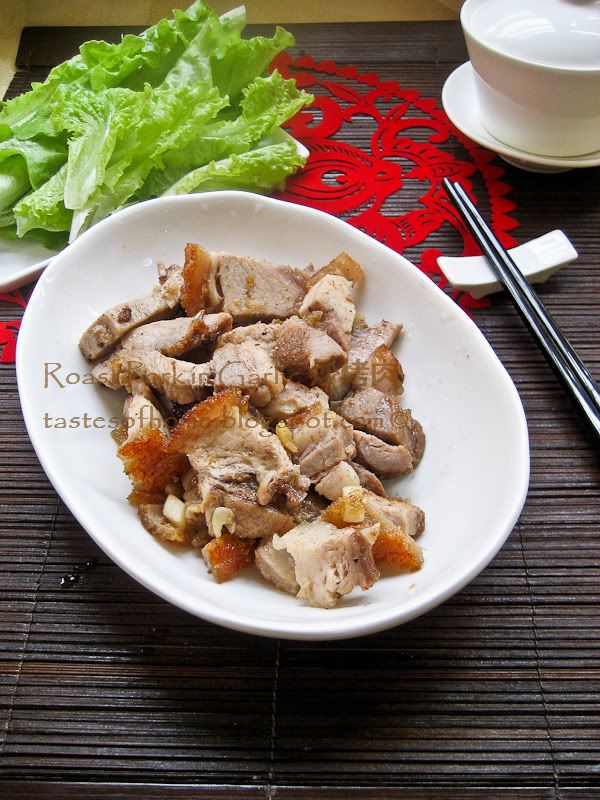 This is a great way to use up leftover roast pork and is an extremely quick dish that you can whip up in a matter of minutes!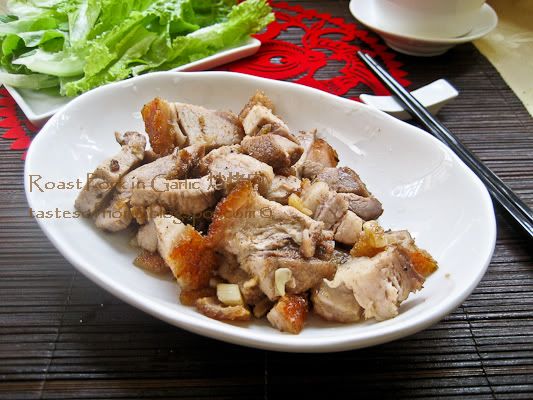 Ingredients:

1/4 pound of roast pork
3 cloves garlic, roughly minced
1 tbsp light soy sauce or to taste
Fresh lettuce leaves for wrapping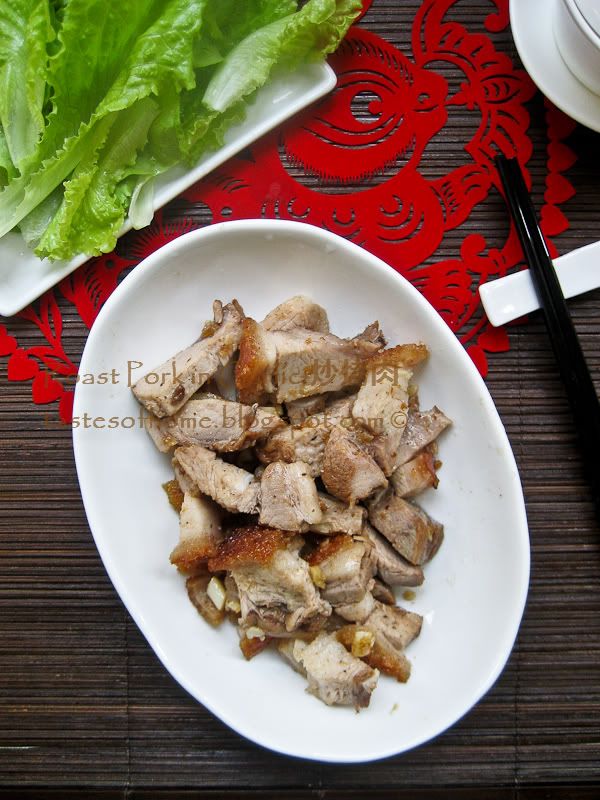 Method:

Firstly, heat up wok until hot. Turn heat to low and saute garlic till fragrant. Add in the light soy sauce. Add in the roast pork pieces and stir fry around till well coated. Sprinkle about 2 tbsps of water on top of the roast pork. Stir fry around again briskly and dish out. Serve with fresh lettuce wraps.