It's been awhile since I have frosted a cake and I thought cupcakes would be the perfect choice to start again since frosting a whole cake right now seems a little intimidating (and tiring) to me. For my cupcakes, I chose a simple vanilla version and of course I could not resist making a small batch of orange ones as well. These cupcakes were very moist and had a rather fine texture, I actually prefer slightly drier cakes and a rougher texture but if you like moist and fine-textured cupcakes, you will love these. As this is such a simple cupcake, do try to use high-quality butter and I actually went against the grain and used salted butter as I love the slight tinge of saltiness in a cake.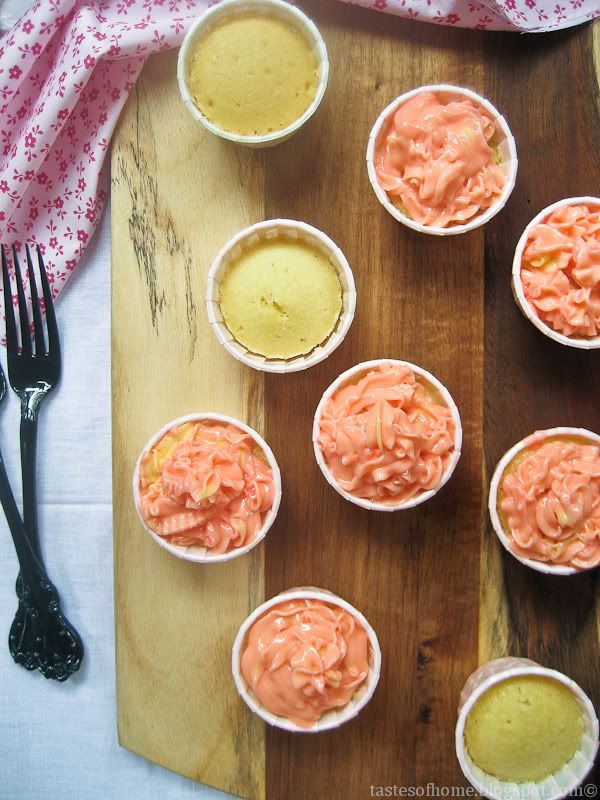 If you have never frosted a cake before, frosting can be rather tricky. While I was in secondary school (high school), I tried frosting cupcakes before and I still remember what a mess I got into, firstly I did not know the correct way to fill a pastry/ icing bag and of course got all the sticky and messy icing all over my hands (and the counter top). I finally discovered that the easiest way to fill up a pastry bag is to roll the bag down like you would do to a sock and spoon the frosting into the bag and then roll it up again, so do take note if this is your first time.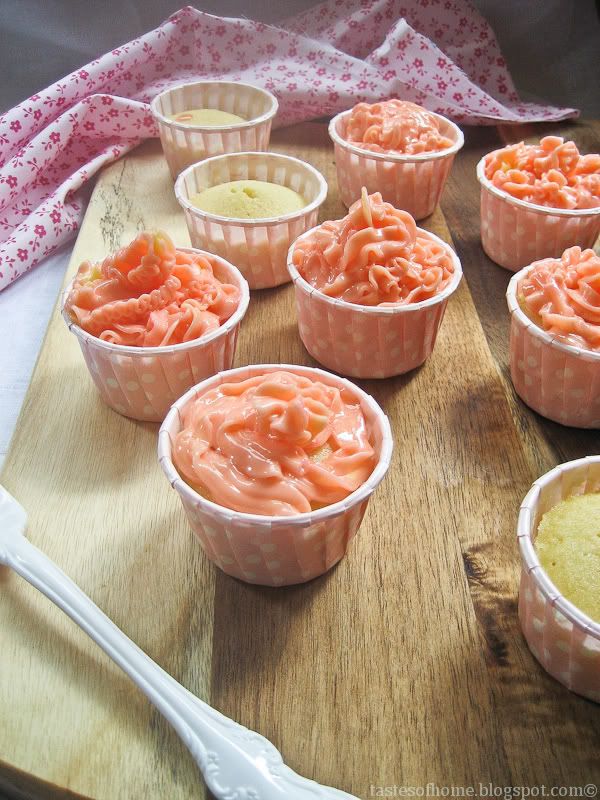 Note: These cupcakes should really be served as soon as you frost as the buttercream is a little fussy especially in hot weather. Alternatively, place in the fridge after frosting before serving. As I was photographing the cupcakes, the frosting started to melt a little, also because I worked pretty slow today (due to lethargy) :D

Makes 2 dozen cupcakes

Recipe for cupcakes adapted from Magnolia Bakery from Food Network

Ingredients:

1 1/2 cups self-raising flour
1 1/4 all-purpose flour
250g butter (salted, SCS brand) - softened
1 1/2 cups sugar
4 eggs, room temperature
3/4 cup milk
1 tsp vanilla extract

Optional: (Orange cupcakes) - for half of the batter above

1 tsp orange paste
1 tsp orange zest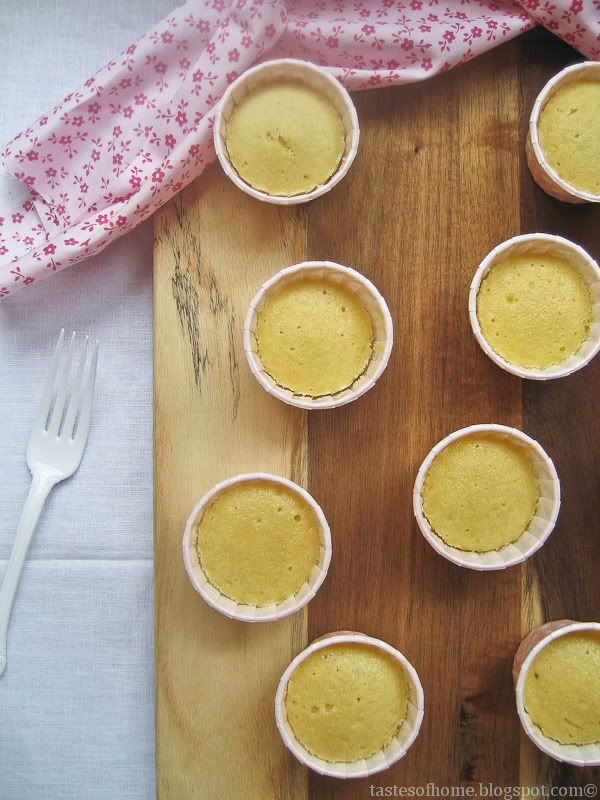 Method:

Firstly, pre-heat your oven to about 150 degrees C.

In a medium bowl, add the 2 flours together and mix well. Set aside.

In a large bowl, place the softened butter and cream until pale and fluffy. Add in the sugar bit by bit while mixing to ensure that the butter does not get 'drowned' by the sugar. Add in the eggs, one by one mixing well after each addition.

Add the flour mixture in 3 parts alternating with the vanilla essence and milk. Use a spatula to scrape down the sides if needed to ensure even incorporation.

Fill the individual cups until about half full for relatively flat cupcakes. This makes for easier frosting I think.

Bake for about 15-20 minutes and test doneness with a toothpick or cake tester in the center of the cupcakes. Allow to cool for at least 15 minutes before frosting.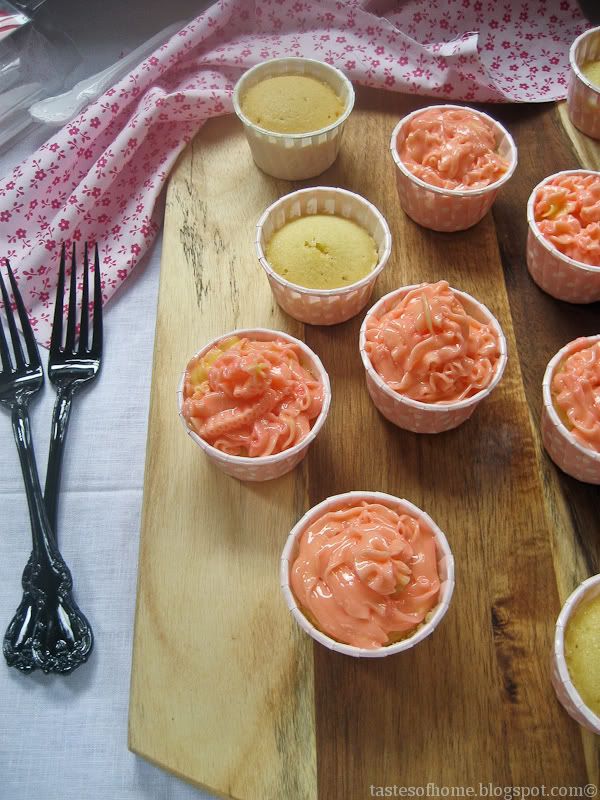 For the frosting: (from Donna Hay)

Ingredients:

250g salted butter, softened (try not to use the microwave for this)
1 cup icing sugar
4 tbsps milk
1-2 drops of a food colouring of your choice

Method:

Firstly, beat the butter until pale and fluffy. Add the icing sugar and mix well. Add in the milk tablespoon by tablespoon while mixing until you reach a creamy consistency. You can add less than the 4 tbsps if you've already reached a creamy consistency before adding all. Add more too as you see fit. Finally mix in the food colouring of your choice if you wish.

Spoon buttercream into a pastry bag with a tip of your choice. Remember to roll the bag down like a sock before filling to minimize mess. Place the icing in the fridge for a few minutes if you think the butter in it has melted too much.