Like most Asians, I am an avid dumpling/ wonton lover and today's feature (at least the filling) is inspired by the Korean version, mandu. I thought it wrong to call these mandu as the skins I used were vastly different from mandu skins. The main difference I thought with Chinese dumplings are that interestingly tofu is added to the filling - correct me if I'm wrong but I think the tofu acts as a binding ingredient and of course adds smoothness to the texture. I used store-bought wrappers today but if you have the time, do try making your own skins (well worth it). These are part of my intended menu for a little party I am cooking for in a couple of days and since these dumplings freeze well, you can prepare these a couple of days beforehand and just whip them out from the freezer on the day of your party and fry, pan-fry, steam or boil them, entirely up to you.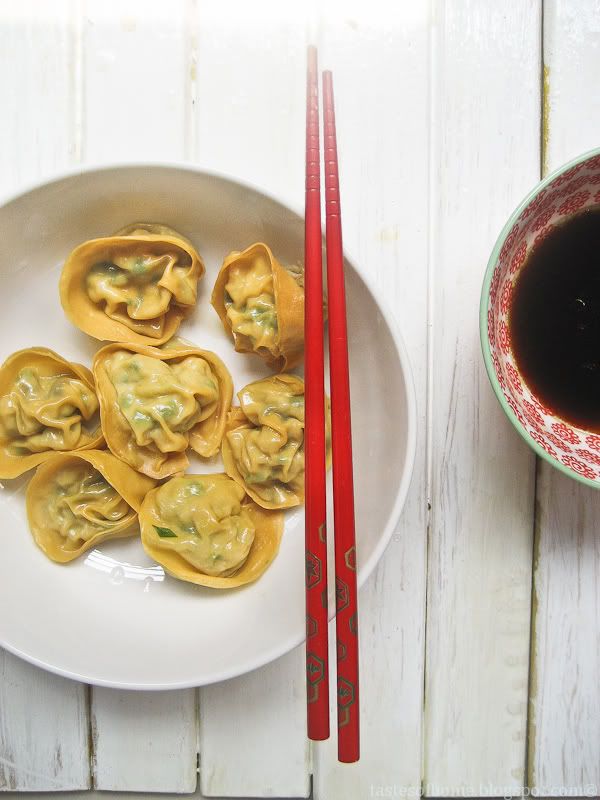 There is just something so satisfying about biting into these neat little parcels and as always you can be creative with the filling. You can add kimchi for the classic kimchi mandu and replace the chives with other vegetables like cabbage. I used pork for today's dumplings but you can substitute with beef or a mixture of pork and shrimp. In terms of wrapping, I merely folded the dumpling skin over to form a half-circle shape and then brought the ends together to create a 'hat' looking dumpling. That's what these dumplings remind me of, little steamed hats :O.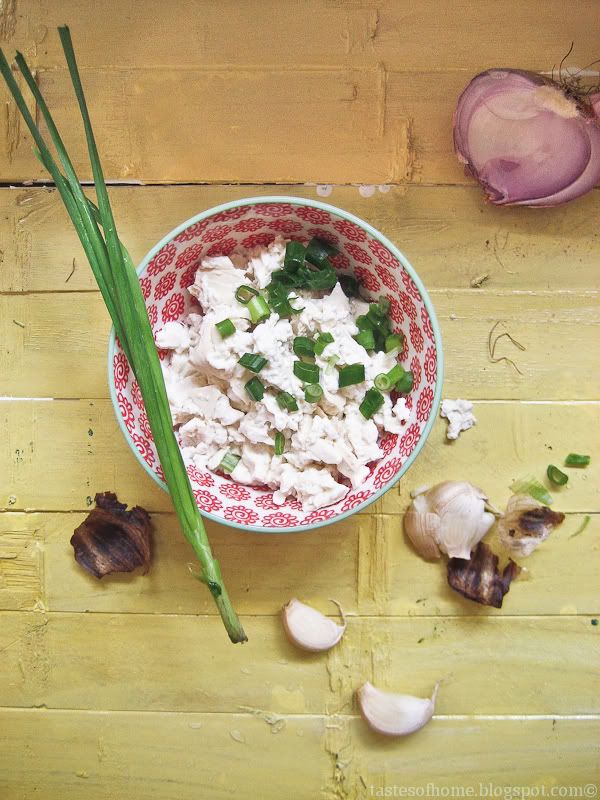 The dumplings, fried



Makes about 40 dumplings

Ingredients:

40 jiaozi/ mandu skins
1 beaten egg, for sealing

Dipping Sauce:

2 tbsps light soy sauce
2 tbsps rice vinegar
1 tsp sesame oil
1 tsp sugar (optional)

Filling:

100g worth of pork (mince by hand) or ground pork equivalent
100g worth of firm tofu
1 cup Chinese/ Korean chives, sliced finely
Half an onion, sliced finely
3 stalks green onions, sliced finely
2 cloves garlic, minced
6 fresh shitake mushrooms, sliced
1 egg (to bind the filling)
1 tbsp freshly grated ginger and its' juice

Seasoning:

2 tbsps mirin or sake
2 tbsps light soy sauce
1 tbsp sugar
1 tbsp sesame oil




Method:

Filling:

Firstly, mix the pork together with the green onions, garlic, ginger and onions together. It's easier to mix with your hands to make sure everything gets incorporated well. Add the mirin. Allow to marinate for about 30 minutes.

Crumble the tofu into a separate bowl with your hands. Drain to discard excess moisture. Add the chives and the tofu to the pork mixture. Add in the sliced mushrooms.

In a separate bowl, mix the ingredients for the seasoning together. Do a taste test and add more of any condiments that you think is necessary. Pour the seasoning into the pork mixture and mix well with your hands.

Finally, add in the egg and mix well to incorporate.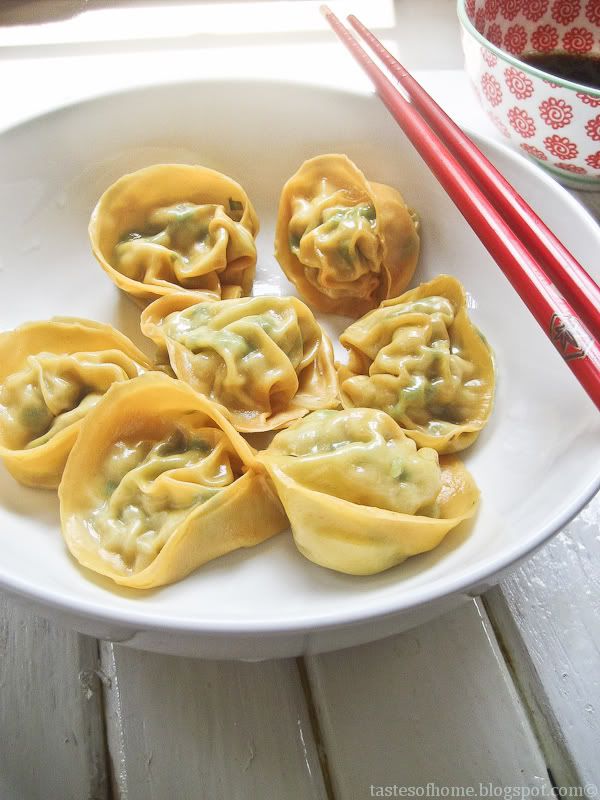 Assembly:

Prepare a large tray to place the assembled mandu. Lightly flour it to ensure the dumplings do not stick to the tray.

Lay one wrapper on a chopping board or your work surface. Spoon about 1 heaped tsp of the filling in the middle of the wrapper. Try not to overfill your mandu as the filling will spill out while cooking. Brush the edges lightly with the egg. Fold into a half circle shape while pressing the edges together with your fingers gently but firmly. Pull the ends together to form the little hat/ pillow.

Repeat with remaining wrappers until the filling is used up or until you're too tired :O. You can refrigerate the filling for later wrapping. This is also a good time to get your family involved so that they can help you with the wrapping.




You can now choose to pan-fry, fry, boil or steam your dumplings.

Notes:

1. For freezing, ensure that the dumplings do not touch each other in your container. You can freeze the mandu uncooked or after you steam them. I prefer to freeze mine uncooked. Once you are ready to cook them, you can just cook them directly from the freezer. No need to defrost.

2. Do not overfill your dumplings, it will be pretty hard to seal the dumplings well.

3. You can use a dumpling press which is for sale in most Asian grocery stores for easier sealing.

4. You can also cook these mandu in a simple anchovy broth but remember to boil the dumplings separately first before adding them to your broth.