Banana bread is definitely one of the best and most delicious ways of finishing up slightly overripe bananas in my opinion. I like to keep my banana bread simple and for today, I just added some slices of bananas on top of the batter before baking for better presentation. Banana bread or cake really tastes more like cake to me so I'm not quite sure why it is referred to as 'bread', do let me know if you know the reason :O. For my banana cake/ bread today, I used 'pisang mas' a species of bananas available mostly in South East Asia which are sweeter, softer in texture and I thought altogether perfect for banana bread. I did not use eggs in my batter today and I have to admit, it was a little accident as I usually add an egg into my batter. It turned out really good and I'm so pleased to report an eggless recipe. You can mash the bananas by hand which is what I did or use a food processor if you prefer a finer texture.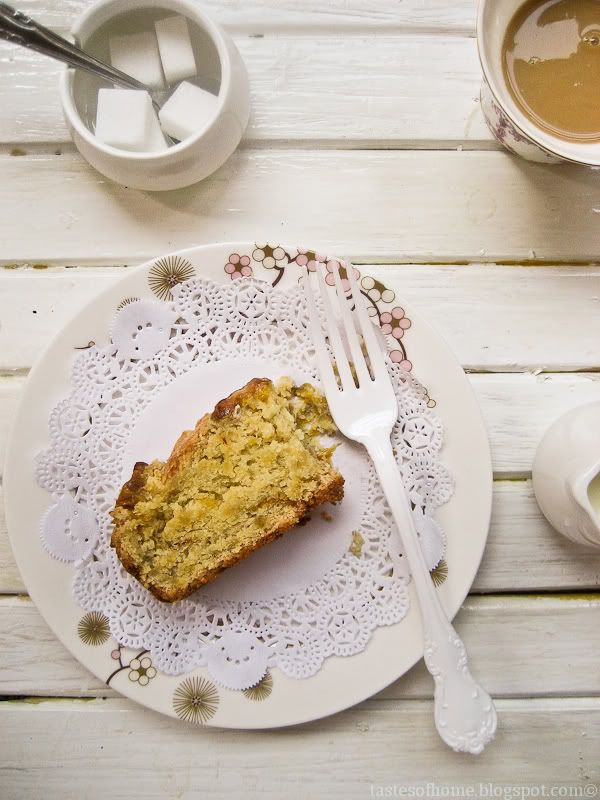 This was easy and quick to make with delicious results, definitely an ideal dessert to make when you have unexpected company. Another plus - I really loved the perfumey scent of bananas in my kitchen while baking the loaf as well.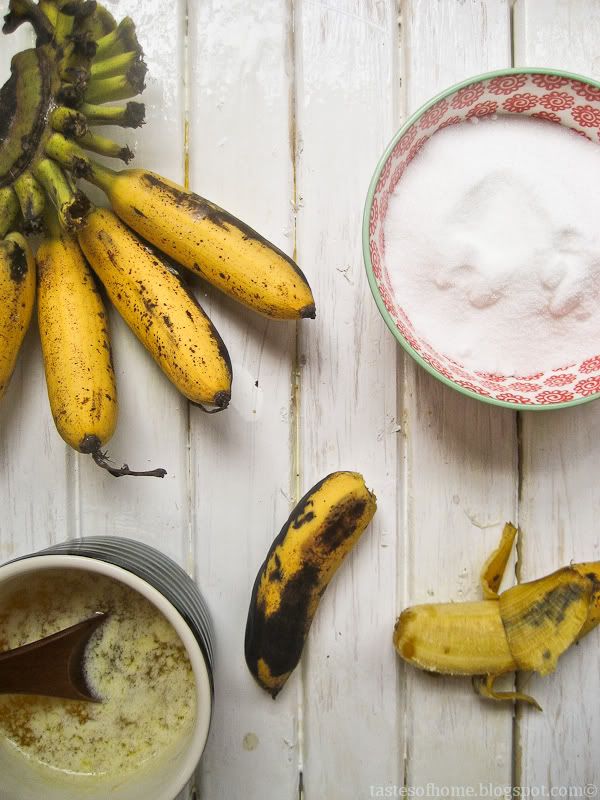 Ingredients:

1 3/4 all purpose flour
1 tsp baking powder
1/4 tsp baking soda
1/4 tsp salt
3/4 cup sugar
1/2 cup unsalted butter, melted and cooled
1 cup worth of sliced bananas
1 tsp vanilla essence
2 tbsps milk

Note: If you want to add eggs, add 2 and mix together with the bananas in the butter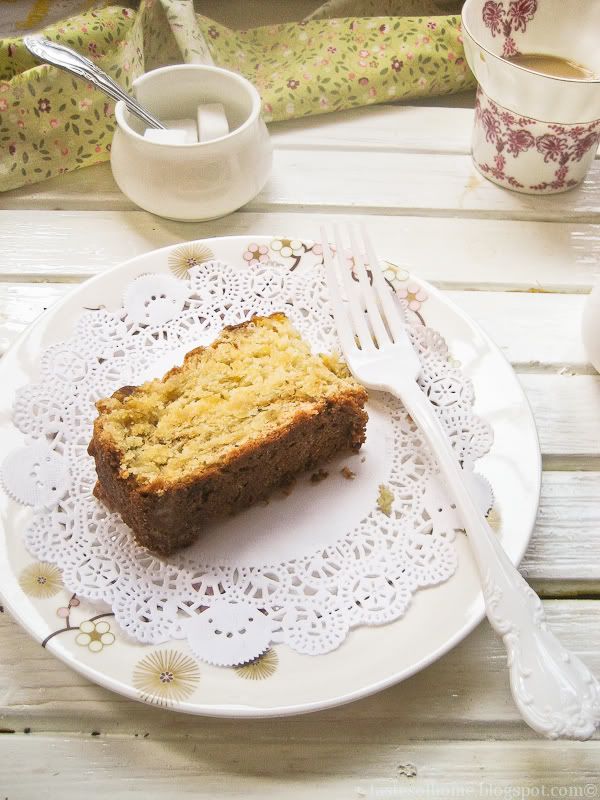 Method:

Firstly, pre-heat your oven to about 180 C (~356 F). Grease a loaf pan lightly and set aside. Prepare a rack for baking in the middle of your oven.

Mix the dry ingredients together in a large bowl i.e. flour, sugar, salt, baking powder, baking soda. Set aside.

In another large bowl, pour in the melted butter. Add the banana slices (save some for placing on top of the loaf although this is optional). Add the vanilla essence. Mash with a fork or potato masher. You can also use a food processor for this if you wish. Pour in the banana batter into the flour mixture.

Add 2 tbsps of milk into the bowl. Mix just to incorporate.

Scrape batter into loaf pan. Arrange the slices of banana on top of the batter. Bake for about 30-40 minutes or until cake is done when a test skewer is inserted.