Curry puffs are one of Malaysia's most popular snacks and as they are rather laden with calories, I only indulge once in a while. Traditionally, curry puffs are filled with a spicy chicken and potato mixture and then deep-fried, for today though, I decided to go the vegetarian route and just made a simple curried potato filling to go in some puff pastry. As the Malaysian Independence Day is fast approaching (August 31), I thought it fitting to feature my version of one of our favourite snacks. I am a huge fan of puff pastry in general, so I actually prefer this version of 'curry puffs' compared to the traditional version. It is just so satisfying when you bite into the many flaky and crunchy layers and I just love how its' versatile for both sweets and savouries.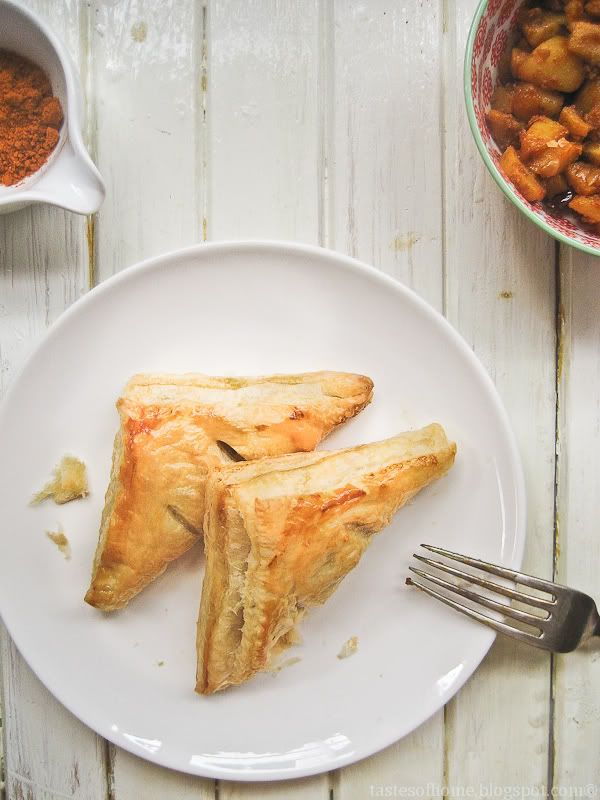 This is also great when you're short of time as I used store-bought puff pastry sheets (I know, I cheated!) but as I have been busy with other stuff lately, these ready-made sheets that puff up gorgeously in the oven were just too tempting. Making puff pastry at home can be a rewarding experience but if you're not used to dealing with laminated dough, the process can be rather messy and tricky - nevertheless, if you're so inclined, please take a look at my photo tutorial for the homemade version. As always, you can be creative with the filling and add chicken or replace the curried potato filling entirely with tuna, sardines or creamy chicken. These curry puffs are perfect as party food or when you have company and no one really needs to know you bought ready-made puff pastry sheets right?




In other news, I think I have mentioned on facebook before that I am now an official Getty Images artist and just wanted to let you know that 25 of my food images are officially up and are available for sale here just in case you're interested. I am extremely excited that I got the invitation and as food styling/ photography is a growing hobby of mine, I am very thankful to receive such encouragement.

Some of my images that were selected...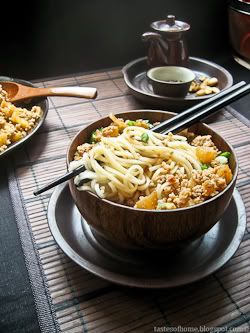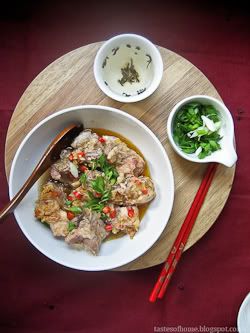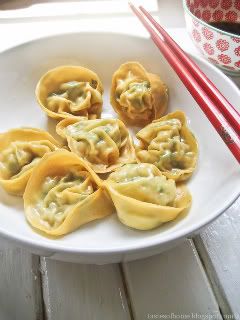 Finally, I want to thank you for supporting this blog, for giving me feedback and from many of you, lots of encouragement which I appreciate very much. Just wanted to share some happy news and I hope you have a lovely weekend! :)



Notes from Jen:

The filling has to be cooled to room temperature before you start assembling the pastries.

Do not brush the sides of the pastries with eggwash as the egg acts as a 'glue' that will cause the layers to stick together and prevent the pastry from rising fully.

Ingredients:

12 puff pastry sheets (about 5 x 5 inches squares)
1 egg + 1 tsp water for eggwash

Filling:

2 medium sized potatoes
2 shallots, sliced (or use 1/4 of an onion), diced
2 tbsps curry powder
1/2 tbsp chilli powder
1/2 tbsp turmeric powder
1 tsp light soy sauce (I find that this helps to bring out a deeper savoury flavour)
5 tbsps water or more (add bit by bit)
1/2 tsp salt or to taste
1/2 tsp sugar or to taste

Method:

For the filling:

Boil the potatoes in their skins for about 10 minutes until slightly soft in some lightly salted water. Remove from water. Run the potatoes under some water and peel off the skins. The skin should come off quite easily. Dice the potatoes. Set aside.

Heat up your wok or pan. Once hot, add about 1 tbsp of cooking oil. Turn heat to medium. Add in the shallots and stir-fry till aromatic. Add in the potatoes and then the curry, chilli and turmeric powder. Add about 1 tbsp of water. Stir-fry to mix well. Add in the soy, salt and sugar.

Turn heat to high again and stir fry to mix well. Do a taste test and add more salt or soy as desired. The potatoes should be semi-soft. Add in another 4 tbsps of water and turn heat to low. Allow to simmer, covered for about 5 minutes. Remove cover and check if the potatoes have gone softer. They do not need to be extremely soft as they will cook again in the oven. Do a taste test and add more seasoning if you like. Remove from heat and dish out the potatoes into a shallow bowl for easier cooling.

Once the potatoes have cooled down to room temperature, you can start with the assembly of the pastries.

Assembly:

Firstly, pre-heat your oven to 200 C (398 F). Prepare a rack lined with foil or baking paper for baking on the center rack of the oven. Lightly grease the sheet. Prepare the eggwash by mixing the egg with the water in a bowl.

Lay one piece of puff pastry sheet on your work top at an angle (to make triangle shaped pastries) and spoon about 1 tbsp worth of filling on the right side of the sheet. Remember to allow for space for sealing. Brush the edges of the pastry sheet with the eggwash and gently seal by pressing the edges together. I made triangular shaped pastries but you can just make rectangle ones by simply folding the left side over the right side of the sheet. For the triangular version, just fold the bottom 'side' over and press the tips together to form a triangle. With a fork, gently make indentations at the sides of the pastries to seal them together more firmly.

Repeat with the remaining pastry sheets.

Make two slits on the top of each pastry (this allows steam to escape while baking) with a sharp knife.

Brush the pastries with the eggwash and bake for about 15-20 minutes or until golden brown. Remove and serve either hot or after they have cooled.