This is my second installment of a mini photo tour around Kuala Lumpur's Chinatown after my first post on it here. Although it was not a recipe as it usually is on Smoky Wok, I was glad that a lot of you found it interesting so here's more for you. Traipsing around Petaling Street in the afternoon was quite tiring with the sweltering dry heat we have been experiencing lately but I was still glad I went as I thought there are still a lot of interesting things and people to photograph - a departure from the usual clean and well-lit shopping malls that I uh frequent (not that I don't love shopping malls!) but photographically speaking, definitely not as 'interesting'.

A pretty looking corridor, all decked up with Chinese New Year decorations...
I am actually very excited and bursting with some news that I cannot really divulge as yet but if everything materializes, I will be able to share even more 'interesting' photos with you - seriously just the thought alone excites me to no end. To be honest, although I live in Kuala Lumpur, I have probably only really visited Petaling Street about 5 times. According to my parents, when Petaling Street was in its' heyday, everything looked much better and the food was also much better. Well, too bad I had to miss all that :O. Anyway, if you visit Malaysia or Kuala Lumpur, do stop by to experience a different way of life, I for one am fascinated with all the old, almost derelict looking buildings that invariably still house many residents and the blend of old and new in the area.
The seller's view of rows of Chinese waxed ducks, a popular Chinese delicacy especially during the Lunar New Year
An interesting and quaint looking staircase I spotted while walking around, wish I could take a glimpse at how the building looks like inside.
I really liked the circular structure of this very old-looking building
The obligatory food shot, a 'typical' dim sum spread at the many cheaper Chinese stalls you can find in Kuala Lumpur, the dim sum shot here did not really taste good so I will not mention where this is from although seasoned Petaling Street diners may be able to tell?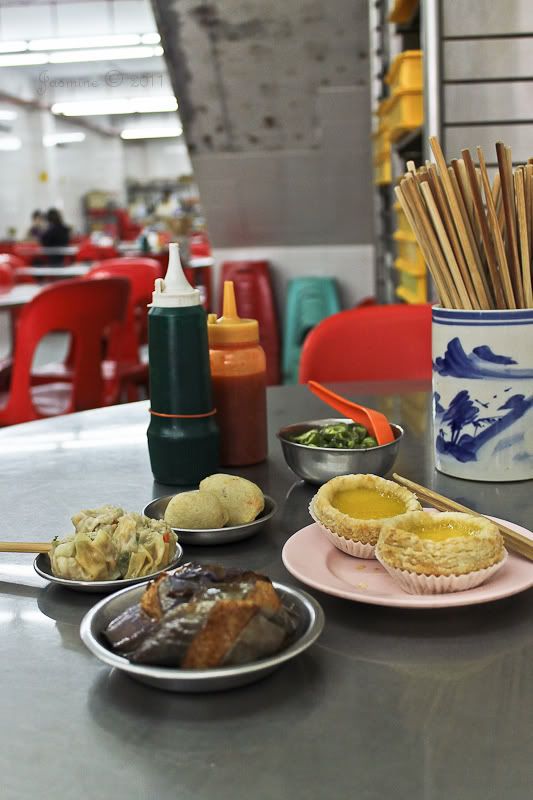 A bustling food market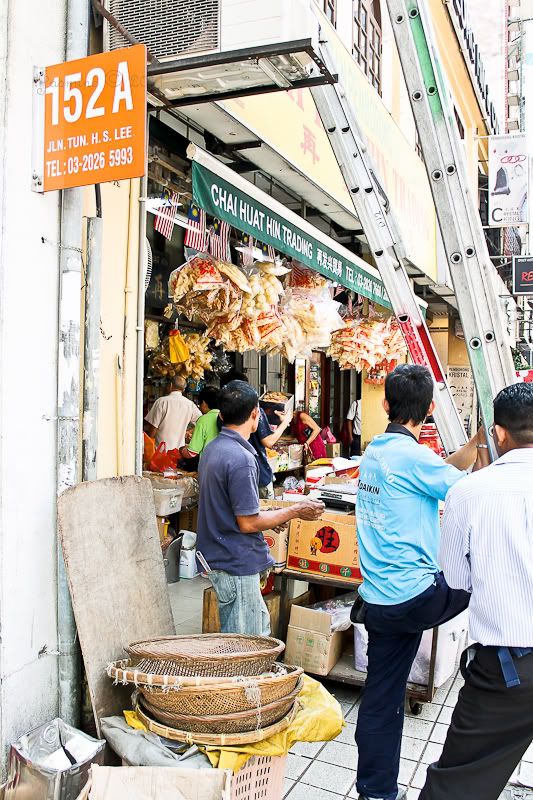 Inner entrance of the 'Kwan Tai' temple in Petaling Street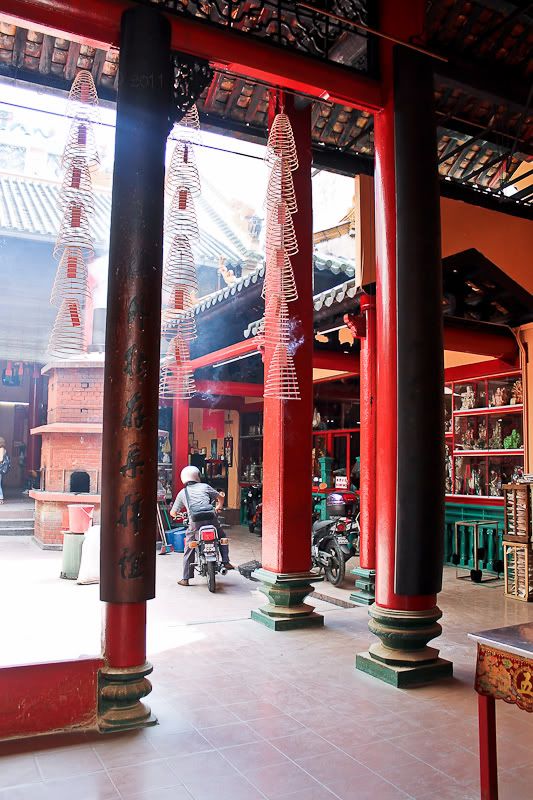 A carving on the walls of the temple depicting a Dragon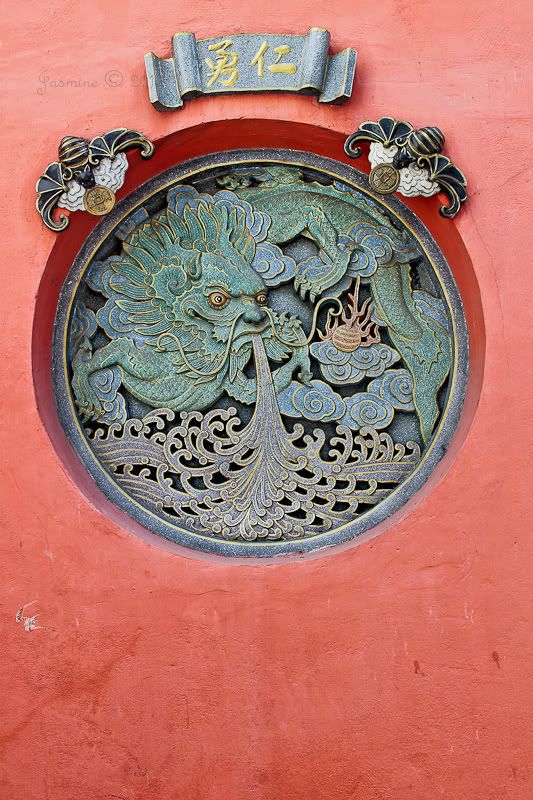 One of the two stone lions guarding the temple, many devotees believe stroking the lion's head will give you auspicious luck!