恭喜發財!

Here's wishing all my wonderful readers a healthy and prosperous new year in the coming year of the ox. Chinese New Year starts on the 26th of January and as usual, I will be flying back to my hometown of afar - Malaysia to celebrate Chinese New Year with my family! Apart from spending time with my parents, my sister, two brothers, 1 Russian sheepdog and 2 shih tzus, it's seriously time to gorge myself on the oh so glorious Malaysian food! Of course, it's always nice to see my dear old friends as well, there are quite a lot of activities I used to take for granted in Malaysia that sadly are not readily available in San Diego - for example, I used to go to karaokes with my co-workers/ friends for 8 hour sessions (these are not the sleazy karaokes that are often potrayed in some movies here). Of course, the wide plethora of food available at all hours of the day or night is something I miss as well. I however do not miss the hot and humid weather though!
For today's post, I'm going to cheat a little - I'm going to present 12 recipes from my blog that are my favourites, why 12? I chose this number to represent the 12 animals of the Chinese horoscope! This is inspired by my wonderful fellow blogger Wiffy from Noob Cook . I would also like to say thank you to all my dear readers for your support and I apologise for slacking off recently but I will be back with lots of mouth-watering photos of Malaysian food from my trip!
Please click on each title for the link to the original recipe.
1. Malaysian Butter Prawns Recipe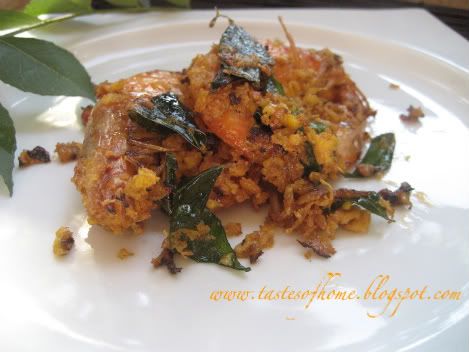 This is an excellent representation of Malaysian cooking where Chinese, Indian and Malay flavours intermingle harmoniously with a spicy kick! The aromatic curry leaves lend a unique and aromatic flavour to this classic Malaysian dish.
2.
Deep-fried Shrimp Balls Recipe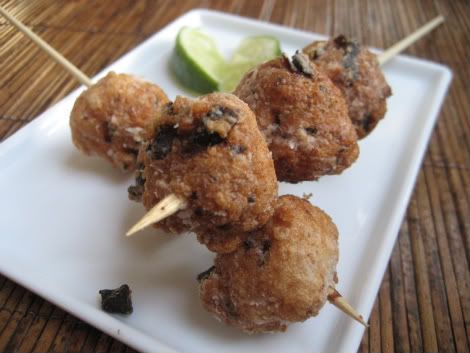 Appealing to the palate and to the eye, what's not to love about these fragrant shrimp bites?!
3. Stir-fried Manila clams in Spicy Black Bean Sauce Recipe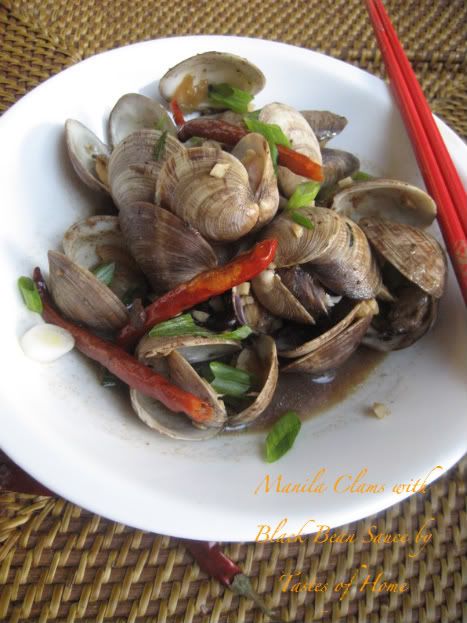 A great recipe for easy and delicious seafood cooked at home with a touch of spice!
4. Spinach Tofu with Salted Fish Recipe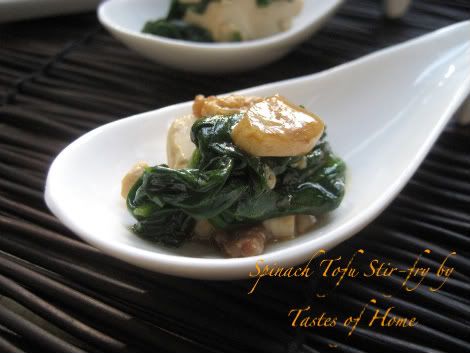 The simple spinach and tofu stir-fry is kicked up a notch with fried salted fish bits. This dish was inspired by a scene in one of my favourite movies, Zhang YiMou's Raise the Red Lantern (based on the excellent novel by Su Tong).
5. Malaysian Belacan Fried Rice Recipe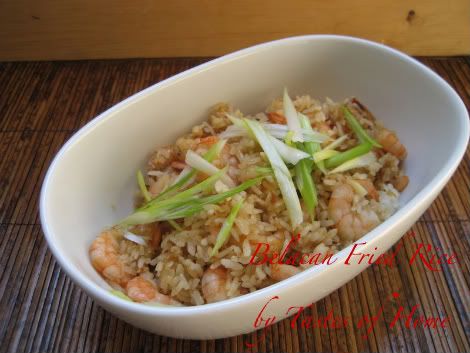 An essential page in my belacan series, the belacan fried rice is spicy and aromatic though belacan (shrimp paste) is an acquired taste!
6. Shanghai Pork and Shrimp 'Crystal' Dumplings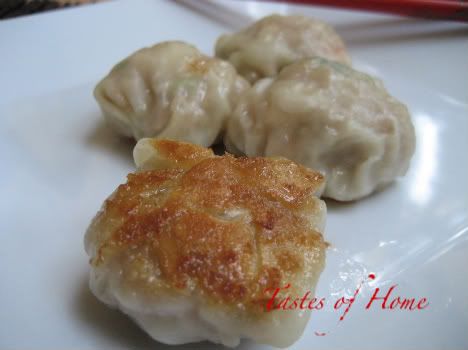 These little dumplings are pan-fried to golden perfection - serve with vinegar with some ginger slivers for the unmistakable Shanghai flavour.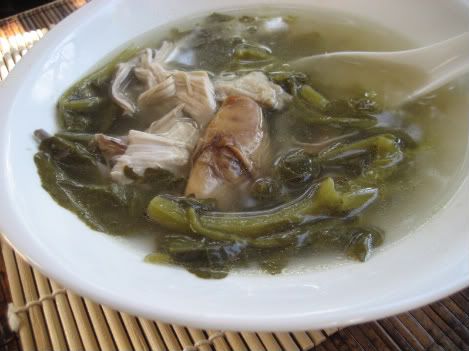 I had to include at least one soup recipe being such a huge fan of slow-boiled soups. I always slow-boil my soups for at least 3-4 hours for maximum flavour! Nutritious and totally warms my soul, my no. 1 comfort food.
8. Rainbow Roll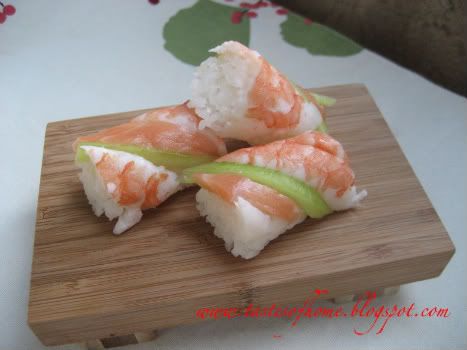 I discovered I have a knack for rolling sushi, making sushi at home is fun and easy! Oh well, I guess I'm just blessed with naturally superior culinary skills, hahaha. Seriously, just be gentle while rolling or shaping and have a lot of rice vinegar in your fridge. Itadakimasu!
9. Drunken Crab Claws with Glass Noodles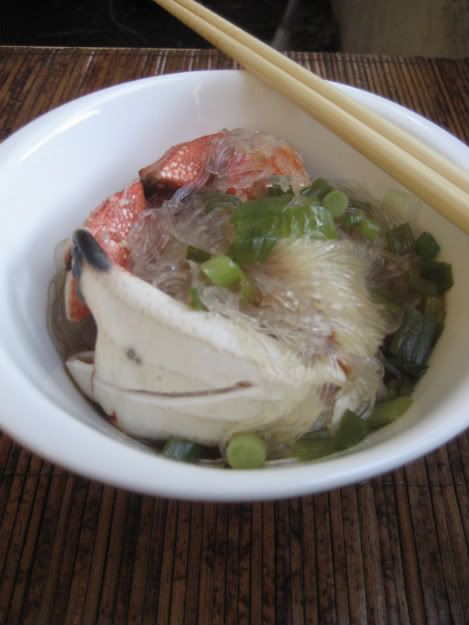 This is one of my favourite noodle recipes, combining my favourite seafood (crab claw) with glass noodles flavoured with aromatic Chinese rice wine. A claypot is one of the most useful utensils you could ever purchase.
10. Steamed Copper Rockfish Recipe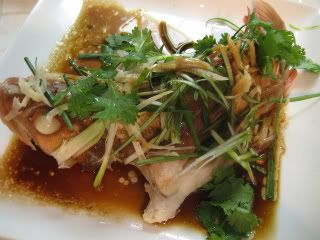 The Chinese believe that steaming a freshly caught fish is the best cooking method to preserve the natural delicate freshness and flavours of the fish although this does depend on the type of fish involved.
11.
Scallops with Broccoli Stir-fry Recipe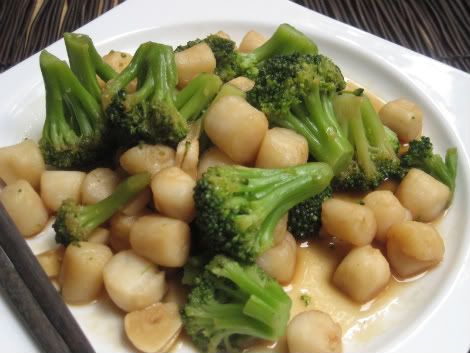 Another simple vegetable stir-fry to tuck up your sleeves or in this case, under your apron!
12. Sweet Beancurd with Egg Dessert Recipe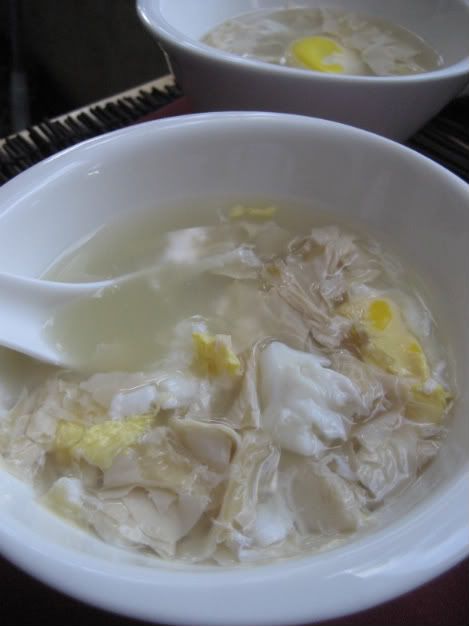 A sweet conclusion with a very nutritious and tasty Chinese dessert soup, the ever-popular beancurd dessert.
Here's wishing everyone a sweet year with reasons to smile everyday! (If you can't find one, just create one yourself - or visit my blog to have a laugh at my silly posts) haha