Update (September 2011): This is my second time making these cookies and this time, I kept the golden brown flecks in the brown butter (saving a step) and the cookies did turn out with slightly deeper flavours but I thought it was did not make a significant difference so in future I will just skip the filtering through cheesecloth.  In terms of texture, while shaping the cookies this time, I did not flatten the cookies before resting for 36 hours and I ended up with rougher textured cookies as you can see in the first two updated photos.  The last photo is of the first batch I made last October.

I have heard and read so much about the elusive 36-hour chocolate chip cookies that supposedly yield the 'best' chocolate chip cookies ever.  I have also been reading a lot on the many delicious benefits of adding browned butter or also known as beurre noisette into baked goods and a wide variety of dishes.   I thought combining the two would probably be incredibly interesting and yummy!  So of course I had to google this 'idea' of mine and I decided to try out the brown butter chocolate chip cookies recipe found at Ales & Emily's Travels with fabulous results.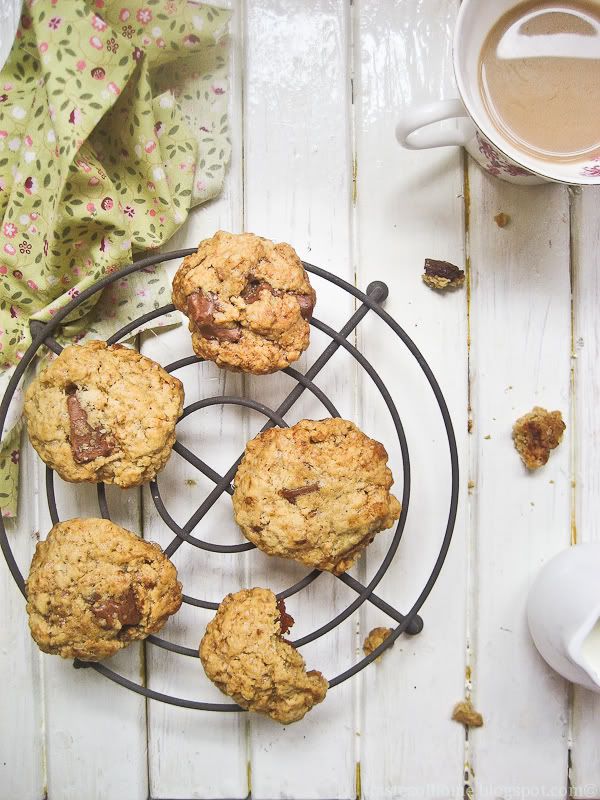 My littlest brother is a chocolate chip cookies fiend monster so these were baked especially to be sent to him in England.  I really loved these cookies as the brown butter added a nutty and deeper buttery flavour to the cookies and of course the seemingly long cooling time of the batter in the fridge really enhanced the flavours all-around.  Now I think the excruciatingly long wait was definitely worth it.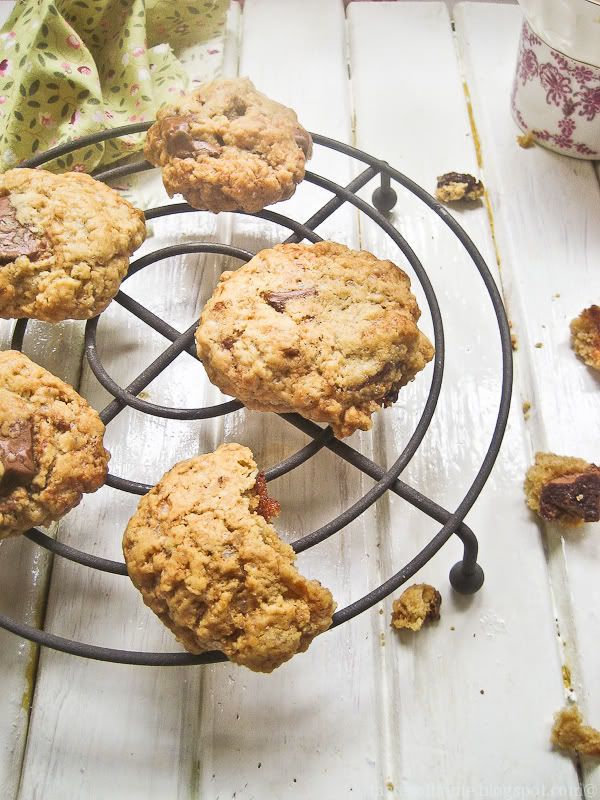 I was also apprehensive at browning butter for the first time ever in my life as apparently the process is prone to some mishaps, most notably of course is burning the butter instead of just browning it!  I was so glad that my first time yielded aromatic and nutty butter - in fact the term beurre noisette is literally translated to hazelnut butter, possibly due to the strong nutty aroma that arises after the butter goes over the melting point.  I clarified the butter by using cheesecloth but I've also read versions of brown butter where the tiny golden brown flecks are kept for an even deeper nutty aroma.