I was pleasantly surprised the other day when I saw some passionfruit for pretty cheap here (Malaysia) so of course I bought some and have been mulling for a few days on what to do with it.  All of a sudden, my aunt calls and says she has a ton of passionfruit in her garden and if I wanted any :O.  Anyway, I decided on easy mini pound cakes after going between passionfruit curd, passionfruit cheesecake, passionfruit tarts and on and on.  My mom has also been asking me to make my go-to butter cake for a few days so I thought it would be a good idea to just incorporate some passionfruit into the recipe.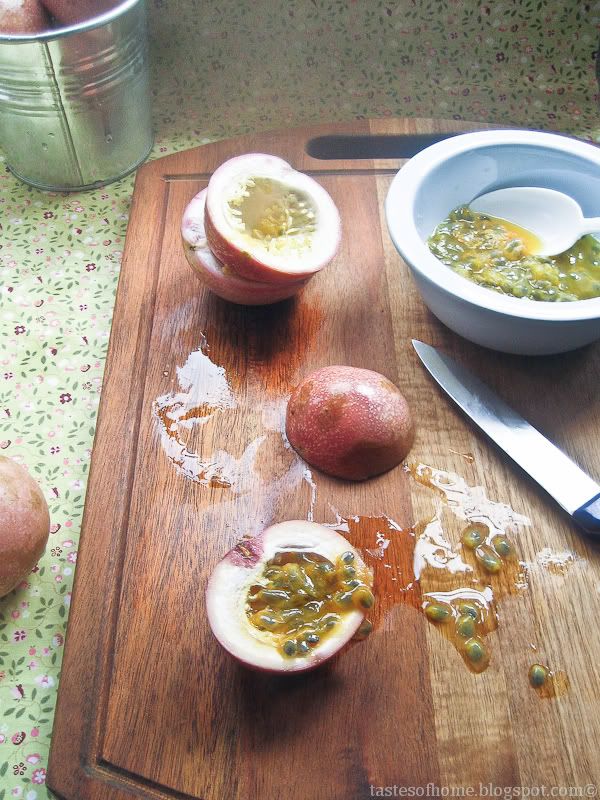 The texture of this butter cake is a little coarse (the way we like it) and is not ultra-fine, so if you prefer fine cakes, you might want to take a look at these vanilla cupcakes I made earlier. I loved the results of incorporating the passionfruit - the tartness of the fruit blended in well with the buttery cake.  I added in a bit more sugar than usual into the cake batter to balance out the tart passionfruit.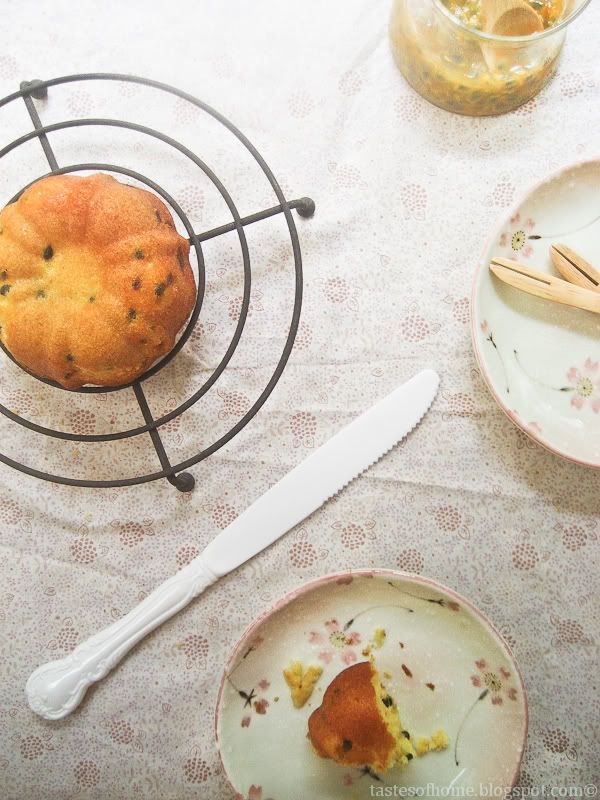 In other news, I am impatiently counting down to early July when my little brother studying in the UK returns for the summer holidays.  I will be baking and cooking up a storm I suppose as he has already browsed through my blog and emailed me a list of dishes he wants to try when he's back.  I as the eldest sister will of course happily oblige.

Note: I had a lot of passionfruit left so I made passionfruit soda by simply combining the juice (I sieved out the seeds) with some ice cream soda which tasted simply delicious and refreshing.