Dear Readers,


I have been posting in a flurry and honestly I have been spending quite a bit of time tying up loose ends since I started the move to my new custom domain since last night. To be honest, it is quite exciting and exhilarating but also a little nerve-wracking! I am also very happy that most of you have responded positively on the new name and as a little token of my heart-felt appreciation, I am giving away one new copy of the popular and beautifully photographed "The Breath of a Wok" by Grace Young since I am always droning on and on about wok breath in a lot of my recipes and I thought it was a fitting first giveaway for the brand-new 'Smoky Wok'.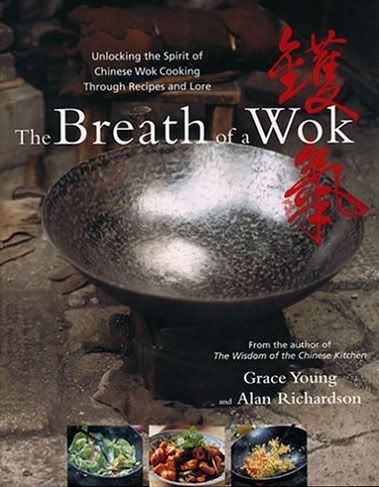 To join in, simply do one or all of the following (each 'task' can be considered a separate entry):
1. Simply leave me a comment here (with your name and website if you have one);
2. 'Like' the
Smoky Wok
facebook fan page and let me know by leaving another comment here;
3. Share this link on Facebook and let me know; and
4. Follow me on
twitter
and let me know here.
This giveaway is open WORLDWIDE and will close on October 8th, 2011. A winner will be randomly picked so please check back then to see if you've won. Looking forward to your entries!