Kimbap which literally means rice in seaweed (bap means rice while kim/ gim means seaweed), is one of my favourite Asian snacks which I should mention is also very easy to put together and very portable, hence it's immense popularity as picnic or lunchbox food.  Although there are some usual ingredients you may find in a kimbap, like omelette strip and the vibrant yellow pickle (danmuji), you can really tailor-make the ingredients in these rolls according to what you fancy.  For today, I made a tuna and a kimchi version where I used canned tuna flakes with omelette strips, softened carrots, cucumber and just replaced the tuna with some chopped up cabbage kimchi in the other version.  You can also add minced beef stir-fried in some soy and sesame oil or fishcakes so really, making kimbap is like a playground for your culinary creativity.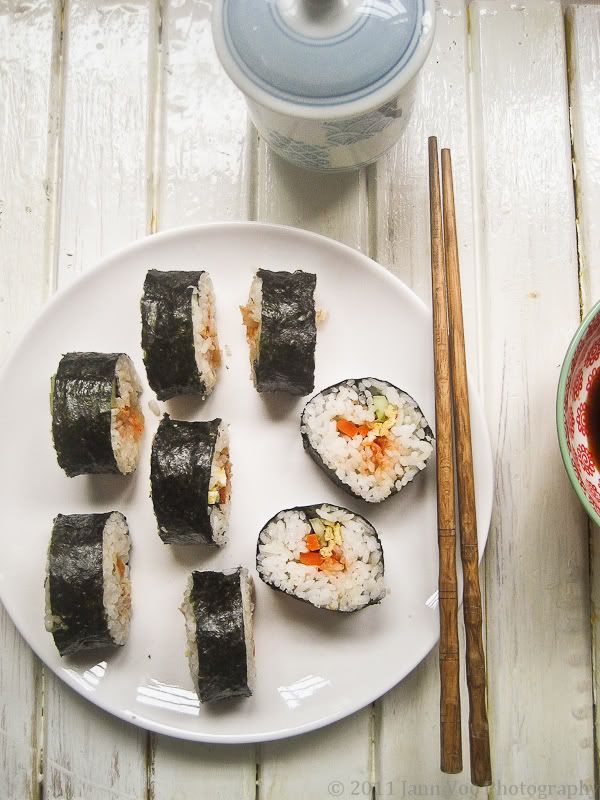 The main differences with sushi just in case you were wondering is that much less rice vinegar is used to dress the rice, the ingredients are cooked and sesame oil is added to kimbap which is definitely absent from its' Japanese 'look-a-like'.  To me, kimbap is heartier and is also easier to eat as a dipping sauce is not needed whereas sushi usually has more delicate flavours that are highlighted with the requisite dipping sauce.  I do hope you will give these a try and really, kimbap is not 'Korean sushi'! :O.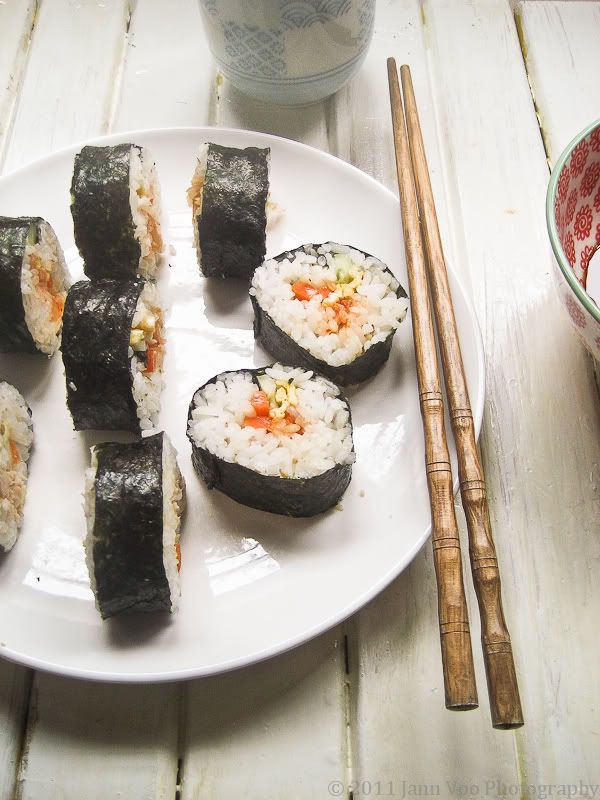 I tried making these again and used light soy sauce from Yuen Chun - slightly deeper flavours but I found it acceptable and in fact tastier (at least to us).  This post is part of my Yuen Chun Recipes, an going project on this blog.