Focaccia is one of my favourite breads or flat bread to be more exact - I love focaccia as a sandwich or on its' own simply dipped with some olive oil and balsamic vinegar. I have been itching to make this bread for a while and finally took the plunge. I chose a pretty simple recipe and the results were satisfactory although a quick look on the web brings up so many different versions to choose from so I just stuck with an easy one for my first attempt. Total proofing time required was only around 90 minutes and the bread was pillowy soft. I topped my focaccia with some red onions, rosemary and a sprinkling of sea salt.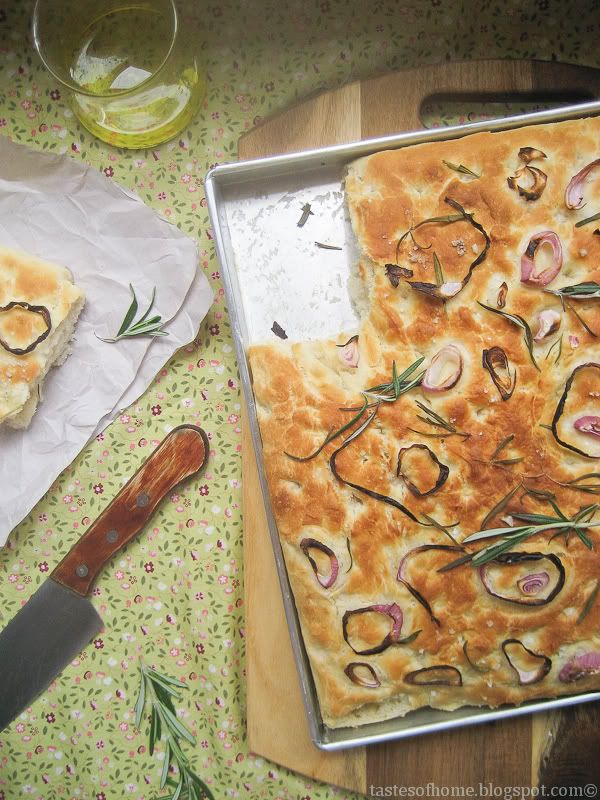 As usual, I had fun making the bread, do note that the dough is rather sticky but that's totally fine, just continue kneading until it becomes smooth before proofing it for the first time. I like my focaccias slightly thick but if you prefer a thinner version, just use a larger tray or use half of the portions in the recipe. This is also a recipe that lends itself to tons of interpretations, so be creative and make your own toppings. I can't wait to use some sun-dried tomatoes and olives, hmm or maybe some mushrooms as well the next time I make these. This is also the time to use your extra virgin olive oil as you can really taste the flavour of the olive oil used.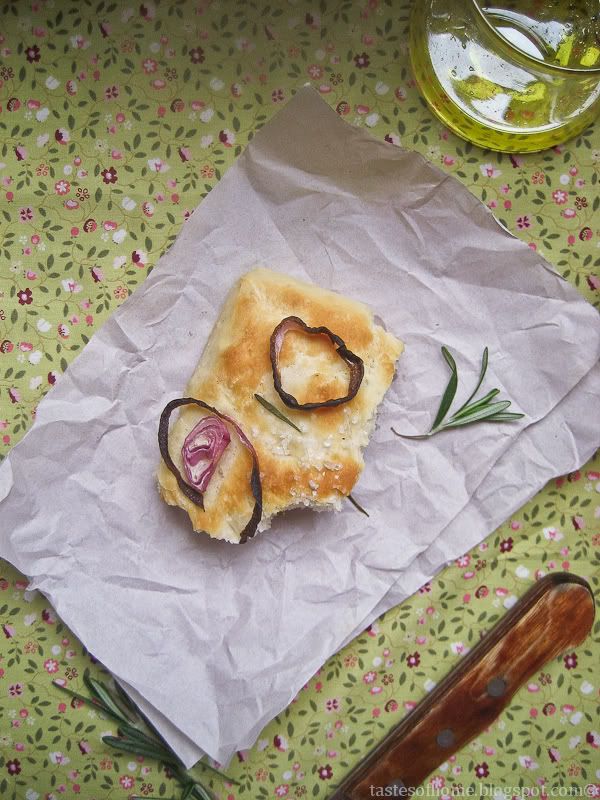 As always, I did a simple photo tutorial as well especially for those of you who are new to bread-making to show you just how easy it is to make bread at home, if a newbie like me can do it, so can anyone and if you have kids, I am sure they will enjoy being your little assistants in the kitchen. I hope you will find bread-making at home as enjoyable as I do!

I am also sending this to Susan of Wild Yeast for her weekly fun Yeastspotting event.




Recipe lightly adapted from Taste

Ingredients:

1 1/4 cups warm water
2 tsp dried active yeast
2 tsp sugar
4 tbsps olive oil
3 cups all-purpose flour + more for dusting while kneading
2 tsp sea salt flakes
Fresh rosemary, about 2-3 stalks
1 red onion, sliced

For serving: (optional)

Olive oil and balsamic vinegar




Method:

Combine the water, sugar, yeast and 2 tbsps of olive oil in a bowl. Set aside in a warm place (drought-free) for about 10 minutes until frothy. Note: if your mixture does not froth up, it means your yeast is dead and no longer active so you will have to repeat this step.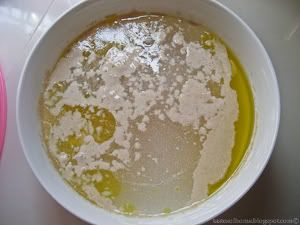 Place flour and 1 tsp sea salt in a large bowl. Combine with a wooden spoon and make a well in the middle for the pouring of the yeast mixture. Pour in the yeast mixture and start mixing gently with the wooden spoon.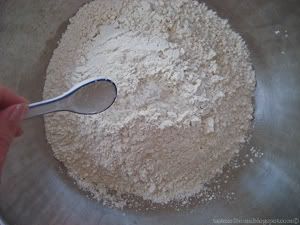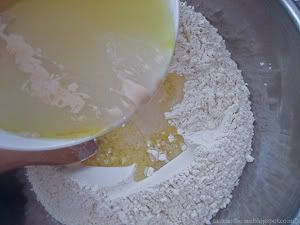 Once you see the dough forming, use your hands to start kneading the dough.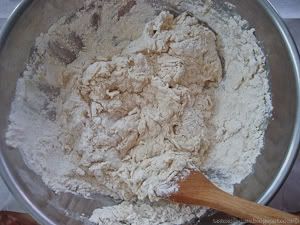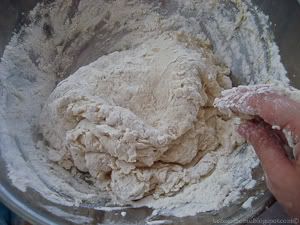 Knead for about 15 minutes or until dough is smooth and elastic. Use flour to dust your hands and surface as you knead.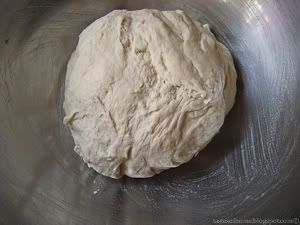 Grease a large bowl and place the dough in. Cover with a damp kitchen towel and set aside in a warm, draught-free place. Allow to proof for about 45-60 minutes or until doubled in size.




After the first proofing, the dough should be airy and doubled. Punch it down lightly and start kneading again until it more or less returns to the original size.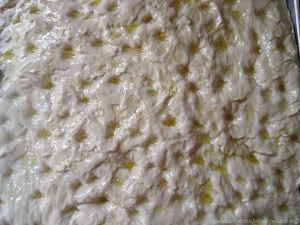 Pre-heat your oven to 200 C. Grease a 20cm by 30cm tray and place the dough into it. Spread out the dough with your hands to fill the tray and cover again with a damp kitchen towel until it rises to almost double its' size, this took me around 25 minutes. Press your fingers into the dough and form little dimples in the dough. (This is not very appetising to read but the dimpled dough reminds me of cellulite lol)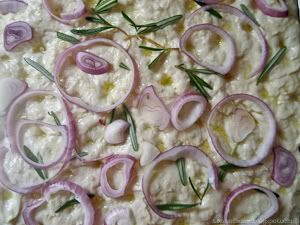 Brush the dough with about 4 tbsps of olive oil and sprinkle the rosemary and the rest of the sea salt on top of the dough. Press the onion slices slightly into the dough. Your dough is now ready for baking.

Bake for about 20-30 minutes or until golden. Serve hot or warm with some olive oil and balsamic vinegar for dipping. Alternatively, serve with some hearty soup.